Ford Escape: Automatic Transmission External Controls - Automatic Transmission – HF45 / Description and Operation - External Controls - Vehicles Built Up To: 23-September-2021 - System Operation and Component Description
System Operation
Component Description
GSM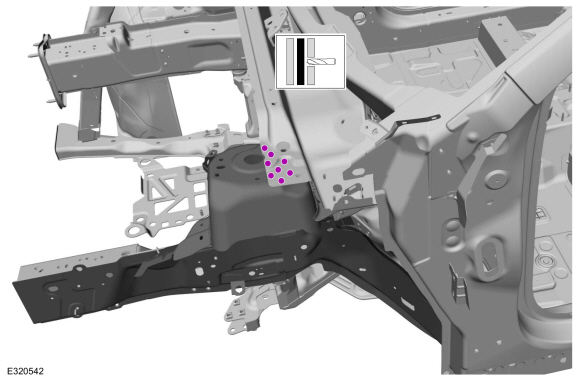 When the driver needs to change gear position the driver selects P R N or D by rotating a GSM dial. Each GSM rotary dial has hall effect sensors that are used as inputs that the dial has been rotated. When park is selected above 5 mph neutral is provided along with a message in the IPC .
IPC
The IPC receives signals from the PCM and displays the current range of the transmission on the PRNDL. Under some circumstances messages from the shift by wire system are also displayed for the customer on the multifunction display. For example, "Press Brake to shift from Park" is displayed when an attempt to shift to a non-park rotary dial position while the vehicle is in P and the brake is not pressed.
Rotary Dial Shift Modes
Automatic Return to Park
NOTE: This feature does not operate when your vehicle is in Stay In Neutral Mode or neutral tow.
The vehicle has a safety feature that will automatically shift the transmission into P when one of the following conditions are met at low speed:
The ignition is turned off and vehicle falls below low speed threshold
The driver door is opened with the seat belt unlatched
Unlatching the seatbelt while the driver door is open
Stay in Neutral Mode
If necessary for the vehicle to stay in N without the driver present, such as being pulled through a car wash, this mode disables Return to Park. In Stay in Neutral the system will remain awake draining the battery if the engine is off. When you enter neutral at low speed a message will be displayed stating press the L button to stay in neutral mode. Then, if the driver presses the L button within the time limit, the message Stay in Neutral Mode appears on the multifunction display. During this mode the N position on the GSM flashes continuously and the instrument cluster will display N as the selected gear. To exit the Stay in Neutral Mode, shift out of neutral.
Neutral Tow Mode
This mode is similar to the Stay in Neutral Mode, however it allows the vehicle to power down in N . See owner's manual for instructions on how to enter or exit the Neutral Tow Mode.
Component Location
Categories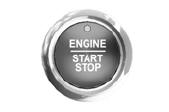 Switching the Ignition Off
When the ignition is on or in accessory mode, press the push button ignition switch once without your foot on the brake pedal.