Ford Escape: Vehicle Identification
Locating the Vehicle Identification Number
The vehicle identification number is on the left-hand side of the instrument panel.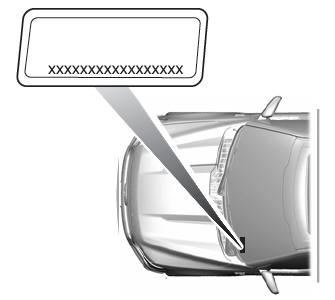 Note: In the illustration, XXXX is representative of your vehicle identification number.
Vehicle Identification Number Overview
The vehicle identification number contains the following information: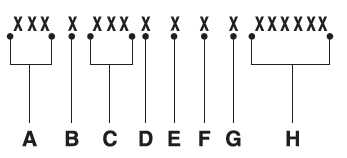 World manufacturer identifier.
Brake system, gross vehicle weight rating, restraint devices and their locations.
Make, vehicle line, series, body type.
Engine or motor type.
Check digit.
Model year.
Assembly plant.
Production sequence number.
Use fluid that meets the defined specification and viscosity grade. If you do not use fluid that meets the defined specification and viscosity grade, it could result in: Component damage that your vehicle warranty does not cover...
Other information:
System Operation System Diagram Item Description 1 BECM 2 DC/DC 3 ECM 4 BCM 5 AWD 6 GWM 7 ISC 8 APIM 9 BCMC 10 SOBDM 11 Transmission 12 Resolver Generator 13 Resolver Motor 14 Gear Shift Module Network Message Chart - Inverter System Controller (ISC) Broa..
Removal NOTE: The evaporator temperature sensor is available only as part of the evaporator. Remove the evaporator. Refer to: Evaporator (412-00 Climate Control System - General Information, Removal and Installation). Installation Transfer the components from the old housing to the new housing as needed. To install, reverse the removal procedure. ..
Categories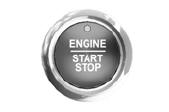 Switching the Ignition Off
When the ignition is on or in accessory mode, press the push button ignition switch once without your foot on the brake pedal.