Ford Escape: Vehicle Identification
Locating the Vehicle Identification Number
The vehicle identification number is on the left-hand side of the instrument panel.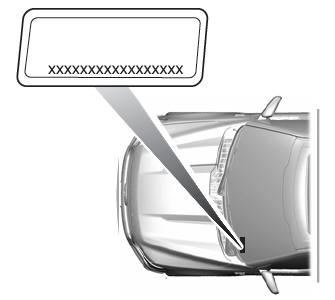 Note: In the illustration, XXXX is representative of your vehicle identification number.
Vehicle Identification Number Overview
The vehicle identification number contains the following information: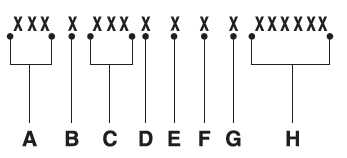 World manufacturer identifier.
Brake system, gross vehicle weight rating, restraint devices and their locations.
Make, vehicle line, series, body type.
Engine or motor type.
Check digit.
Model year.
Assembly plant.
Production sequence number.
Use fluid that meets the defined specification and viscosity grade. If you do not use fluid that meets the defined specification and viscosity grade, it could result in: Component damage that your vehicle warranty does not cover...
Other information:
How Does Stability Control Work WARNING: Vehicle modifications involving braking system, aftermarket roof racks, suspension, steering system, tire construction and wheel and tire size may change the handling characteristics of your vehicle and may adversely affect the performance of the electronic stability control system. In addition, installing any stereo loudspeakers may interfere with..
Service data recorders in your vehicle are capable of collecting and storing diagnostic information about your vehicle. This potentially includes information about the performance or status of various systems and modules in the vehicle, such as engine, throttle, steering or brake systems. In order to properly diagnose and service your vehicle, Ford Motor Company (Ford of Canada in Canada)..
Categories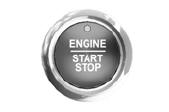 Switching the Ignition Off
When the ignition is on or in accessory mode, press the push button ignition switch once without your foot on the brake pedal.