Ford Escape: Instrument Cluster Display / What Is Brake Coach - Hybrid Electric Vehicle (HEV)/Plug-In Hybrid Electric Vehicle (PHEV)
The brake coach appears after your vehicle has come to a stop. It coaches you to brake in a manner that maximizes the amount of energy returned through the regenerative braking system.
The percent displayed is an indication of the regenerative braking efficiency with 100% representing the maximum amount of energy recovered. You can switch brake coach on or off in the settings menu. See Instrument Cluster Display Main Menu.
This screen shows your average driving distance per kilowatt-hour of electricity used on your plug-in hybrid vehicle. The value is calculated only when your available electric range is being used and the gasoline engine is off...
The trip summary displays upon shutting off your vehicle. The values are cumulative since you last started your vehicle. The information shown is the same as the This Trip screen...
Other information:
Diagnostic Trouble Code (DTC) Chart Diagnostics in this manual assume a certain skill level and knowledge of Ford-specific diagnostic practices. REFER to: Diagnostic Methods (100-00 General Information, Description and Operation). Module DTC Description Action PCM P0300:00 Random Misfire Detected: No Sub Type Information GO to Pinpoint Test HD PCM P0301:00 Cylinder 1 Misf..
Removal WARNING: To prevent the risk of high-voltage shock, always follow precisely all warnings and service instructions, including instructions to depower the system. The high-voltage system utilizes approximately 450 volts DC, provided through high-voltage cables to its components and modules. The high-voltage cables and wiring are identified by orange harness tape or orange wi..
Categories
What Is the Master Access Code
The master access code is a factory-set five-digit entry code. You can operate the keypad with the master access code at any time. The master access code is on the owner's wallet card in the glove box and is available from an authorized dealer.
Displaying the Master Access Code
To display the factory-set code in the information display: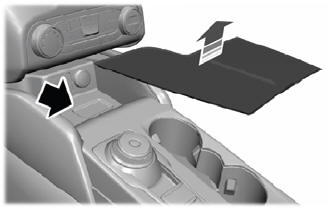 Remove the rubber mat. Insert the first programmed key in the backup slot. Press the push button ignition switch once and wait a few seconds. Press the push button ignition switch again and remove the key. Within 10 seconds, place a second programmed intelligent access key in the backup slot and press the push button ignition switch.