Ford Escape: Climate Control / Heated Windshield . Heated Rear Window. Heated Exterior Mirrors
Heated Windshield
(If Equipped)
Windshield Wiper De-Icer

When you switch the heated rear window on, the windshield wiper de-icer turns on.
Heated Rear Window

Press the button to clear the rear window of thin ice and fog. The heated rear window turns off after a short period of time.
Note: Make sure the engine is on before operating the heated windows.
Note: Do not use harsh chemicals, razor blades or other sharp objects to clean or remove decals from the inside of the heated rear window. The vehicle warranty may not cover damage to the heated rear window grid lines.
Heated Exterior Mirrors
(If Equipped)
When you switch the heated rear window on, the heated exterior mirrors turn on.
Note: Do not remove ice from the mirrors with a scraper or adjust the mirror glass when it is frozen in place.
Note: Do not clean the mirror housing or glass with harsh abrasives, fuel or other petroleum-based cleaning products. The vehicle warranty may not cover damage caused to the mirror housing or glass.
General Hints Note: Prolonged use of recirculated air may cause the windows to fog up. Note: You may feel a small amount of air from the footwell air vents regardless of the air distribution setting...
What Is the Cabin Air Filter The cabin air filter improves the quality of air in your vehicle by trapping dust, pollen and other particles. Replacing the Cabin Air Filter Replace the filter at regular intervals...
Other information:
WARNING: Batteries normally produce explosive gases which can cause personal injury. Therefore, do not allow flames, sparks or lighted substances to come near the battery. When working near the battery, always shield your face and protect your eyes...
Overview The ABS and stability control systems are comprised of the following subsystems which assist the driver in maintaining control of the vehicle: ABS EBD EPB control ESC Hill start assist Hydraulic fade compensation RSC Selectable drive modes Supplemental braking assist Supports adaptive cruise control Suppor..
Categories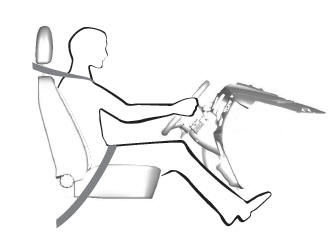 When you use them properly, the seat, head restraint, seatbelt and airbags will provide optimum protection in the event of a crash.