Ford Escape: Airbags / How Do the Knee Airbags Work. How Does the Safety Canopy™ Work
How Do the Knee Airbags Work
The driver knee airbag is under or within the instrument panel. During a crash, the restraints control module may activate the knee airbag based on crash severity and respective occupant conditions. Under certain crash and occupant conditions, the knee airbag may deploy but the corresponding front airbag may not activate. It is important to be properly seated and restrained to reduce the risk of death or serious injury.
Make sure the knee airbag is operating properly.
How Does the Safety Canopy™ Work
WARNING: Do not place objects or mount equipment on or near the headliner at the siderail that may come into contact with a deploying curtain airbag. Failure to follow these instructions may increase the risk of personal injury in the event of a crash.
WARNING: Do not lean your head on the door. The curtain airbag could injure you as it deploys from the headliner.
WARNING: To reduce risk of injury, do not obstruct or place objects in the deployment path of the airbag.
The Safety Canopy deploys during significant side crashes or when a certain likelihood of a rollover event is detected by the rollover sensor. The Safety Canopy is mounted to the roof side-rail sheet metal, behind the headliner, above each row of seats. In certain sideways crashes or rollover events, the Safety Canopy will be activated, regardless of which seats are occupied. The Safety Canopy inflates between the side window area and occupants to further enhance protection provided in side impact crashes and rollover events.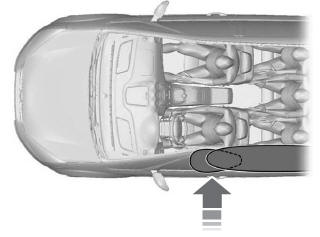 The system consists of the following:
Safety Canopy curtain airbags above the trim panels over the front and rear side windows identified by a label or wording on the headliner or roof-pillar trim.
A flexible headliner which opens above the side doors to allow air curtain deployment
Crash sensors and monitoring system with a readiness indicator.
Properly restrain children 12 years old and under in the rear seats. The Safety Canopy will not interfere with children restrained using a properly installed child or booster seat because it is designed to inflate downward from the headliner above the doors along the side window opening.
Categories
What Is the Master Access Code
The master access code is a factory-set five-digit entry code. You can operate the keypad with the master access code at any time. The master access code is on the owner's wallet card in the glove box and is available from an authorized dealer.
Displaying the Master Access Code
To display the factory-set code in the information display: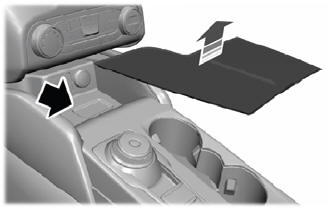 Remove the rubber mat. Insert the first programmed key in the backup slot. Press the push button ignition switch once and wait a few seconds. Press the push button ignition switch again and remove the key. Within 10 seconds, place a second programmed intelligent access key in the backup slot and press the push button ignition switch.