Ford Escape: Automatic Transmission / Shifting Your Vehicle Into Gear. Automatic Transmission Position Indicators
Shifting Your Vehicle Into Gear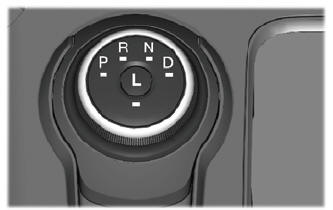 Your vehicle has an electronic transmission selector. The transmission selector is on the center console. The gears are selected by rotating the transmission selector to PRNDL.
Park (P)
Reverse (R)
Neutral (N)
Drive (D)
Low (L)
Putting your vehicle in gear:
Fully press down the brake pedal.
Rotate the transmission selector to the position you want and release.
The transmission position you select illuminates.
Release the brake pedal and your transmission remains in the selected gear.
Note: If you attempt to leave your vehicle when it is in gear, your vehicle automatically shifts into park (P).
Automatic Transmission Position Indicators
The instrument cluster displays the current position.

Note: The position could illuminate on the transmission selector.
Categories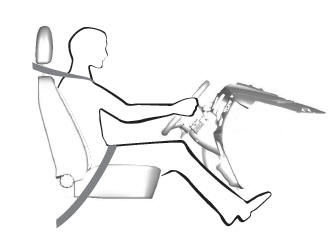 When you use them properly, the seat, head restraint, seatbelt and airbags will provide optimum protection in the event of a crash.