Ford Escape: Automatic Transmission / Shifting Your Vehicle Into Gear. Automatic Transmission Position Indicators
Shifting Your Vehicle Into Gear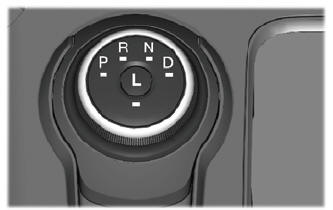 Your vehicle has an electronic transmission selector. The transmission selector is on the center console. The gears are selected by rotating the transmission selector to PRNDL.
Park (P)
Reverse (R)
Neutral (N)
Drive (D)
Low (L)
Putting your vehicle in gear:
Fully press down the brake pedal.
Rotate the transmission selector to the position you want and release.
The transmission position you select illuminates.
Release the brake pedal and your transmission remains in the selected gear.
Note: If you attempt to leave your vehicle when it is in gear, your vehicle automatically shifts into park (P).
Automatic Transmission Position Indicators
The instrument cluster displays the current position.

Note: The position could illuminate on the transmission selector.
Park (P) This position locks the driveline and prevents the wheels from turning. The engine can start with the shifter in this position. The electric parking brake could apply if: You shift to park (P) on a slope...
What Is Temporary Neutral Mode This mode keeps your vehicle in neutral (N) when you switch your vehicle off. Use this mode if you exit your vehicle or switch your vehicle off at an automatic car wash...
Other information:
1.5L EcoBoost™ 2.0L EcoBoost™ The long drive belt is on the first pulley groove closest to the engine. The short drive belt is on the second pulley groove farthest from engine. ..
Argentina Brazil China Djibouti European Union EU Ghana Jamaica Malaysia RBAB/57H/0318/S(18-0624) Mauritania Moldova Morocco Pakistan Paraguay NR: 2017-12-I-0000413 Serbia Singapore South Africa South Korea MSIP-CMM-pAs-FA-170-BCAR-HS Taiwan Ukraine United Arab Emirates (U.A.E.) United States and Canada WARNING: Changes or modifications not expressively approved by the party ..
Categories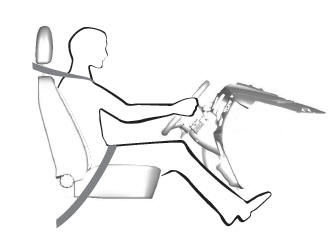 When you use them properly, the seat, head restraint, seatbelt and airbags will provide optimum protection in the event of a crash.