Ford Escape: Automatic Transmission / Shifting Your Vehicle Into Gear. Automatic Transmission Position Indicators
Shifting Your Vehicle Into Gear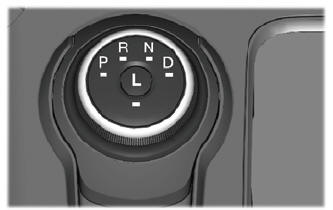 Your vehicle has an electronic transmission selector. The transmission selector is on the center console. The gears are selected by rotating the transmission selector to PRNDL.
Park (P)
Reverse (R)
Neutral (N)
Drive (D)
Low (L)
Putting your vehicle in gear:
Fully press down the brake pedal.
Rotate the transmission selector to the position you want and release.
The transmission position you select illuminates.
Release the brake pedal and your transmission remains in the selected gear.
Note: If you attempt to leave your vehicle when it is in gear, your vehicle automatically shifts into park (P).
Automatic Transmission Position Indicators
The instrument cluster displays the current position.

Note: The position could illuminate on the transmission selector.
Park (P) This position locks the driveline and prevents the wheels from turning. The engine can start with the shifter in this position. The electric parking brake could apply if: You shift to park (P) on a slope...
What Is Temporary Neutral Mode This mode keeps your vehicle in neutral (N) when you switch your vehicle off. Use this mode if you exit your vehicle or switch your vehicle off at an automatic car wash...
Other information:
Special Tool(s) / General Equipment Rust Protection Coating Gun Undercoating Gun Materials Name Specification ValuGard™ Premium UndercoatingVG101, VG101A - ValuGard™ Rust InhibitorVG104, VG104A - Motorcraft® Metal Surface Prep WipesZC-31-B - Repair NOTE: Undercoating NOTE: The following illustrations are not vehicle spe..
Child Restraint Position Information Install the child restraint tightly against the vehicle seat. It may be necessary to lift or remove the head restraint. Rear Facing Child Restraints Forward Facing Child Restraints Child Restraints Recommendation You are required by law to properly use child restraints for infants and toddlers in the United States, Canada and Mexico. Many states and prov..
Categories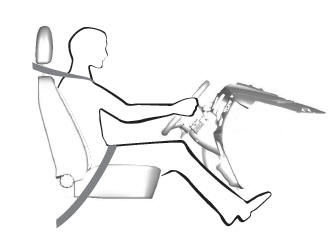 When you use them properly, the seat, head restraint, seatbelt and airbags will provide optimum protection in the event of a crash.