Ford Escape: Connecting a Trailer / Connecting a Trailer
Trailer Towing Connector (If Equipped)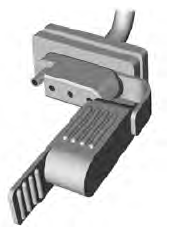 When attaching the trailer wiring connector to your vehicle, only use a proper fitting connector that works with the vehicle and trailer functions.
Note: Install the waterproof protection cap back onto the trailer towing connector whenever it is not in use. This helps to prevent water damage and trailer towing connector malfunction.
Note: You cannot use a seven-pin trailer wiring connector for your vehicle and the trailer lighting equipment.
Trailer Lamps
WARNING: Never connect any trailer lamp wiring to the vehicle's tail lamp wiring; this may damage the electrical system resulting in fire. Contact your authorized dealer as soon as possible for assistance in proper trailer tow wiring installation. Additional electrical equipment may be required.
Trailer lamps are required on most towed vehicles. Make sure all running lights, brake lights, turn signals and hazard lights are working.
Safety Chains
Note: Do not attach safety chains to the bumper. Always connect the safety chains to the frame or hook retainers of your trailer hitch.
Install trailer safety chains to the trailer hitch as recommended by the manufacturer. Cross the chains under the trailer coupler and allow enough slack for turning tight corners. Do not allow the chains to drag on the ground.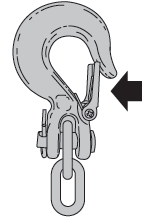 If the trailer safety chain hook has a latch, make sure the latch is fully closed.
WARNING: Do not adjust the spring bars so that your vehicle's rear bumper is higher than before attaching the trailer. Doing so will defeat the function of the weight-distributing hitch, which may cause unpredictable handling, and could result in serious personal injury...
Other information:
WARNING: Depending on where you secure a child restraint, and depending on the child restraint design, you may block access to certain seatbelt buckle assemblies and LATCH lower anchors, rendering those features potentially unusable. To avoid risk of injury, make sure occupants only use seating positions where they are able to be properly restrained. Note: Although the child restraint il..
1.5L EcoBoost™ 2.0L EcoBoost™ 2.5L, Hybrid Electric Vehicle (HEV)/Plug-In Hybrid Electric Vehicle (PHEV) ..