Ford Escape: Engine / Description and Operation - Engine Component View
Lower Engine Block (View 1)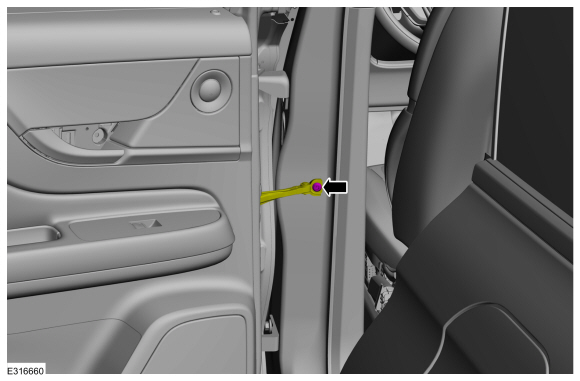 | Item | Part Number | Description |
| --- | --- | --- |
| 1 | 60156015 | Cylinder block |
| 2 | 6K3186K318 | Crankshaft rear oil seal and retainer |
| 3 | 6K3906K390 | Flywheel |
| 4 | 75507550 | Damper |
| 5 | 66766676 | Oil pan |
| 6 | 67146714 | Oil filter |
| 7 | 68846884 | Oil filter adapter |
| 8 | 6B8566B856 | Oil filter cooler |
| 9 | 6A6366A636 | Oil filter adapter gasket |
| 10 | 92789278 | Engine Oil Pressure (EOP) switch |
| 11 | 6A7856A785 | Crankcase vent oil separator |
| 12 | 8K5288K528 | Cooling inlet cover |
| 13 | 8K5308K530 | Cooling inlet cover gasket |
| 14 | 66226622 | Oil pump screen and pickup tube |
Lower Engine Block (View 2)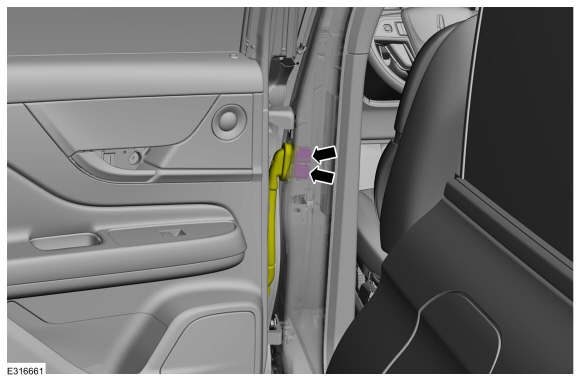 | Item | Part Number | Description |
| --- | --- | --- |
| 1 | 6K3606K360 | Balance shaft assembly |
| 2 | — | Main bearing beam (part of 6010) |
| 3 | 6A3386A338 | Crankshaft main bearing beam bearing (5 required) |
| 4 | 63006300 | Crankshaft assembly |
| 5 | 63336333 | Cylinder block crankshaft main bearing (4 required) |
| 6 | 63376337 | Cylinder block crankshaft main thrust bearing |
| 7 | 61106110 | Piston (4 required) |
Front Engine Block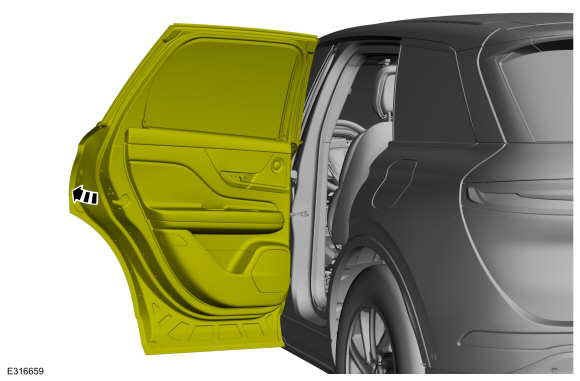 | Item | Part Number | Description |
| --- | --- | --- |
| 1 | 6N3046N304 | Crankshaft pulley cover |
| 2 | 6C3156C315 | Crankshaft Position (CKP) sensor |
| 3 | 6K3406K340 | Crankshaft pulley bolt |
| 4 | 63166316 | Crankshaft pulley |
| 5 | 60596059 | Engine front cover |
| 6 | 8B5938B593 | Coolant cover assembly |
| 7 | 6K2546K254 | Timing chain tensioner |
| 8 | 6K2556K255 | Timing chain tensioner arm |
| 9 | 62686268 | Timing chain |
| 10 | 6K2976K297 | Timing chain guide |
| 11 | 6C2716C271 | Oil pump chain tensioner |
| 12 | 6A8956A895 | Oil pump chain |
| 13 | 66526652 | Oil pump drive gear |
| 14 | 67006700 | Crankshaft front seal |
| 15 | 63066306 | Crankshaft sprocket |
| 16 | 66006600 | Oil pump |
Cylinder Head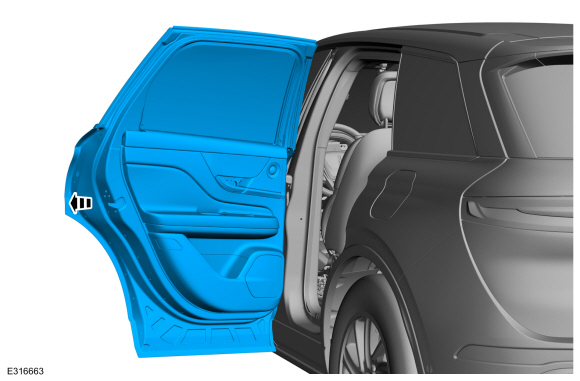 | Item | Part Number | Description |
| --- | --- | --- |
| 1 | 12A37512A375 | Coil-on-plug assembly (4 required) |
| 2 | 1240512405 | Spark plug (4 required) |
| 3 | 67666766 | Oil filler cap |
| 4 | 12K07312K073 | CMP sensor |
| 5 | 6K2716K271 | Valve cover |
| 6 | 6K2606K260 | Valve cover gasket |
| 7 | 6B2976B297 | VCT oil control solenoid |
| 8 | 6G0046G004 | CHT sensor |
| 9 | 6B2826B282 | Mega cap |
| 10 | 6A2846A284 | Camshaft bearing cap (8 required) |
| 11 | 6A2726A272 | Camshaft (exhaust) |
| 12 | 6A2676A267 | Camshaft (intake) |
| 13 | 6C2516C251 | Camshaft sprocket |
| 14 | 6C5246C524 | VCT actuator |
| 15 | 65006500 | Valve tappet (16 required) |
| 16 | 65186518 | Valve collet (32 required) |
| 17 | 65146514 | Valve spring retainer (16 required) |
| 18 | 65136513 | Valve spring (16 required) |
| 19 | 6A5176A517 | Valve stem seal (16 required) |
| 20 | 60496049 | Cylinder head |
| 21 | 65056505 | Exhaust valve (8 required) |
| 22 | 65076507 | Intake valve (8 required) |
| 23 | 60516051 | Head gasket |
| 24 | 60156015 | Cylinder block |
Intake Manifold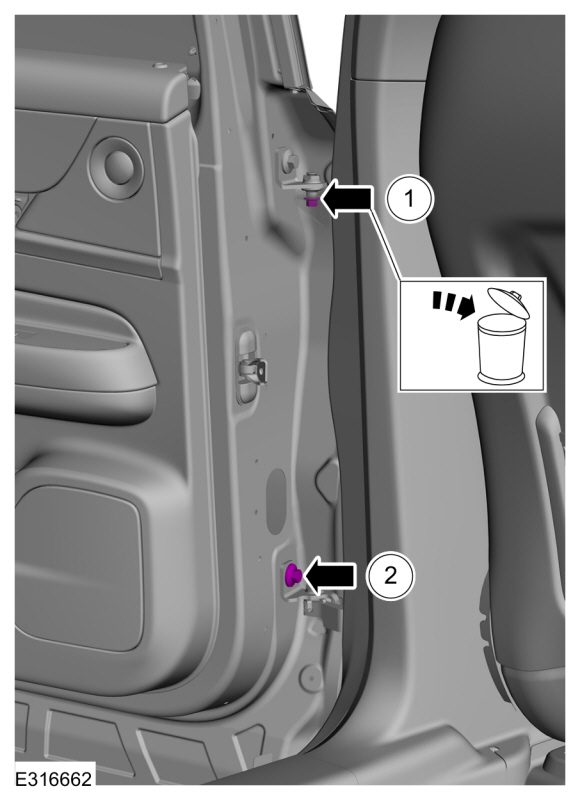 | Item | Part Number | Description |
| --- | --- | --- |
| 1 | 9F4649F464 | EGR cooler |
| 2 | 9D4759D475 | EGR valve |
| 3 | 9E4709E470 | EGR outlet tube |
| 4 | 8K5568K556 | Coolant outlet |
| 5 | 60516051 | Cylinder head gasket |
| 6 | 12A69912A699 | Knock Sensor (KS) |
| 7 | 9F9919F991 | Electronic throttle body |
| 8 | 94249424 | Intake manifold |
| 9 | 94399439 | Intake manifold gasket |
| 10 | 9J3289J328 | Fuel supply tube |
| 11 | 9F5939F593 | Fuel injector (4 required) |
| 12 | 9H4879H487 | Fuel rail |
| 13 | 70817081 | Blanking plate |
| 14 | 60496049 | Cylinder head |
For gas engine mechanical diagnosis and testing, REFER to: Engine (303-00 Engine System - General Information, Diagnosis and Testing). For DTC (Diagnostic Trouble Code) related concerns, REFER to the Master DTC Chart...
Other information:
Jump Starting Precautions WARNING: Batteries normally produce explosive gases which can cause personal injury. Therefore, do not allow flames, sparks or lighted substances to come near the battery. When working near the battery, always shield your face and protect your eyes...
Diagnostic Trouble Code (DTC) Chart Diagnostics in this manual assume a certain skill level and knowledge of Ford-specific diagnostic practices.REFER to: Diagnostic Methods (100-00 General Information, Description and Operation). Module DTC Description Action PCM P0201:00 Cylinder 1 Injector 'A' Circuit/Open: No Sub Type Information GO to Pinpoint Test KG PCM P0202:00 Cyl..
Categories
These are some of the symbols you may see on your vehicle.

Air conditioning system
Copyright © 2022 www.fordescape4.com