Ford Escape: Rear Drive Axle/Differential / Description and Operation - Rear Drive Axle and Differential - Component Location
RDU - Component Location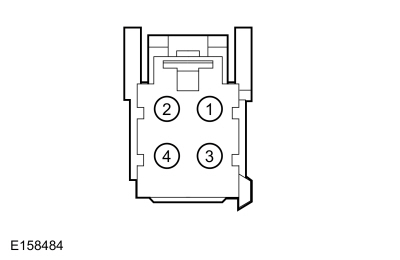 | Item | Description |
| --- | --- |
| 1 | RDU actuator motor |
| 2 | Speed sensor |
| 3 | RDU |
| 4 | AWD module |
| 5 | PTU (Power transfer unit) |
Materials Name Specification XY-75W-QL - Motorcraft® Disconnect Rear Drive Unit Fluid - Premium Long-Life Grease XG-1-E1 ESA-M1C75-B Capacities Item Liters Material: Motorcraft® Disconnect Rear Drive Unit Fluid / XY-75W-QL 0...
The RDU is available with 2.58 drive ratio. Rear Drive Axle and Differential The rear drive axle and differential unit (RDU ) is a cast aluminum differential assembly located in the rear of the vehicle consisting of the following components: Crown wheel and pinion An electrically activated and mechanically engaged clutch pack acting on the rear drive axles, that applies or removes..
Other information:
Removal WARNING: The Tire Pressure Monitoring System (TPMS) sensor battery may release hazardous chemicals if exposed to extreme mechanical damage. If these chemicals contact the skin or eyes, flush immediately with water for a minimum of 15 minutes and get prompt medical attention. If any part of the battery is swallowed, contact a physician immediately. When disposing of Ti..
Doors and Locks – Warning Lamps Door Ajar Warning Lamp It illuminates when you switch the ignition on and remains on if any door or the hood is open. Doors and Locks – Information Messages Doors and Locks – Frequently Asked Questions Can accessories such as steps or handles be used with the latch assembly? Do not use the door latch assembly to attach any accessory, such as handles or ..
Categories
WARNING: Always ride and drive with your seatback upright and properly fasten your seatbelt. Fit the lap portion of the seatbelt snugly and low across the hips. Position the shoulder portion of the seatbelt across your chest. Pregnant women must follow this practice. See the following figure.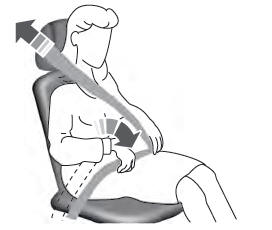 Copyright © 2023 www.fordescape4.com