Ford Escape: Rear Drive Axle/Differential / Description and Operation - Rear Drive Axle and Differential - Component Location
RDU - Component Location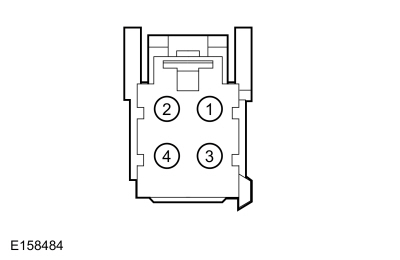 | Item | Description |
| --- | --- |
| 1 | RDU actuator motor |
| 2 | Speed sensor |
| 3 | RDU |
| 4 | AWD module |
| 5 | PTU (Power transfer unit) |
Materials Name Specification XY-75W-QL - Motorcraft® Disconnect Rear Drive Unit Fluid - Premium Long-Life Grease XG-1-E1 ESA-M1C75-B Capacities Item Liters Material: Motorcraft® Disconnect Rear Drive Unit Fluid / XY-75W-QL 0...
The RDU is available with 2.58 drive ratio. Rear Drive Axle and Differential The rear drive axle and differential unit (RDU ) is a cast aluminum differential assembly located in the rear of the vehicle consisting of the following components: Crown wheel and pinion An electrically activated and mechanically engaged clutch pack acting on the rear drive axles, that applies or removes..
Other information:
Recent Call List Display and select an entry from a list of previous calls. Contacts Display a smart search form to look up your contacts. Use the List button to alphabetically sort your contacts. Favorites Display and select an entry from the list of favorite contacts that are set up on your phone. Messaging Displays the list of text messages to read, listen to, or respond to. Email Display..
Special Tool(s) / General Equipment 204-069 (T81P-1104-C) Remover/Installer, Front Wheel Hub 205-153 (T80T-4000-W) Handle 307-557Installer, Ball BearingTKIT-2005U-FLMTKIT-2005U-LMTKIT-2006U-FLM/LMTKIT-2006UF/FM 308-968Installer, Input Shaft Seal 308-971Remover, Input Sleeve 308-972Installer, Input Sleeve 308-973Remover, PTU Input Sleeve Hyd..
Categories
WARNING: Always ride and drive with your seatback upright and properly fasten your seatbelt. Fit the lap portion of the seatbelt snugly and low across the hips. Position the shoulder portion of the seatbelt across your chest. Pregnant women must follow this practice. See the following figure.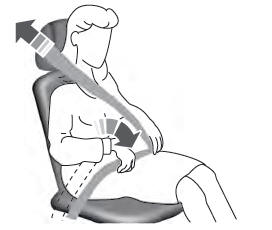 Copyright © 2023 www.fordescape4.com