Ford Escape: Appendices / Electromagnetic Compatibility
WARNING: Do not place objects or mount equipment on or near the airbag cover, on the side of the front or rear seatbacks, or in areas that may come into contact with a deploying airbag. Failure to follow these instructions may increase the risk of personal injury in the event of a crash.
WARNING: Do not fasten antenna cables to vehicle wiring, fuel pipes and brake pipes.
WARNING: Keep antenna and power cables at least 4 in (10 cm) from any electronic modules and airbags.
Note: We test and certify your vehicle to meet electromagnetic compatibility legislation. It is your responsibility to make sure that any equipment an authorized dealer installs on your vehicle complies with applicable local legislation and other requirements. Installation of some aftermarket electronic devices could degrade the performance of vehicle functions, which use radio frequency signals such as broadcast radio receiver, tire pressure monitoring system, push button start, Bluetooth connectivity or satellite navigation.
Note: Any radio frequency transmitter equipment in your vehicle (such as cellular telephones and amateur radio transmitters) must keep to the parameters in the following illustrations and table. We do not provide any other special provisions or conditions for installations or use.
Car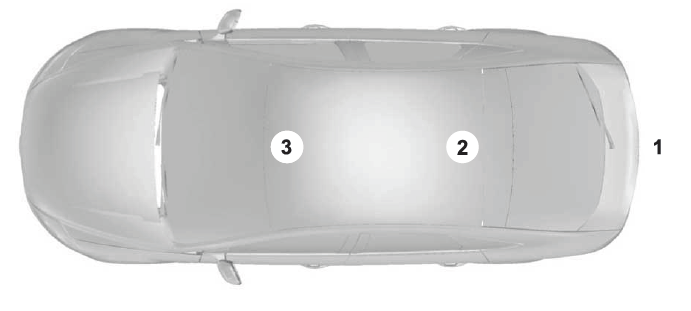 Van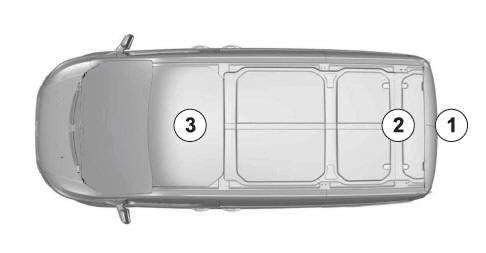 Truck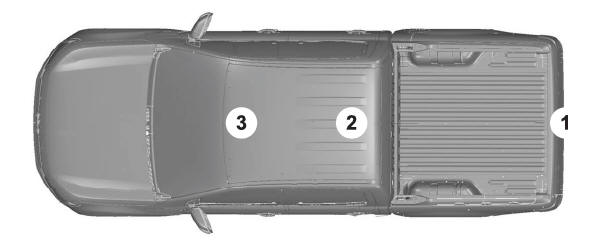 Appendices

Note: After the installation of radio frequency transmitters, check for disturbances from and to all electrical equipment in your vehicle, both in the standby and transmit modes.
Check all electrical equipment:
With the ignition ON.
With the engine running.
During a road test at various speeds.
Check that electromagnetic fields generated inside your vehicle cabin by the transmitter installed do not exceed applicable human exposure requirements.
Radio Frequency Statement WARNING: Changes or modifications not expressively approved by the party responsible for compliance could void the user's authority to operate the equipment...
Other information:
Argentina Brazil Djibouti Ghana Jamaica Jordan Malaysia F17000176 Mauritania Moldova Morocco Pakistan Paraguay NR: 2016-9-I-000223 NR: 2016-9-I-000222 NR: 2016-9-I-000220 NR: 2018-07-I-000317 Serbia Singapore South Africa South Korea MSIP-CRM-TAL-A2C97102000 Taiwan, China Ukraine United Arab Emirates (U...
System Operation System Diagrams ABS With EBB Item Description 1 ABS module 2 Hydraulic pressure sensor 3 EBB assembly 4 Wheel speed sensors 5 GWM 6 RCM 7 PSCM 8 BCM 9 AWD module 10 IPC 11 IPMA 12 HVAC module 13 GSM 14 PCM 15 SODR ..