Ford Escape: Engine System - General Information / General Procedures - Bearing Inspection
Inspection
Cratering - fatigue failure


Spot glazing - incorrect seating


Scratching - dirty engine oil


Base exposed - poor lubrication


Both edges worn - journal damaged


One edge worn - journal tapered or bearing not seated

Symptom Charts Symptom Chart - Gasoline Engine Performance Diagnostics in this manual assume a certain skill level and knowledge of Ford-specific diagnostic practices...
Inspect the camshaft lobes for pitting or damage in the active area. Minor pitting is acceptable outside the active area. The active area includes the opening ramp and closing ramp...
Other information:
System Operation Exhaust Gas Recirculation (EGR) Systems The EGR system controls the NOX emissions. Small amounts of exhaust gases are recirculated back into the combustion chamber to mix with the air to fuel charge. The combustion chamber temperature is reduced, lowering NOX emissions Exhaust Gas Recirculation (EGR) System — Differential Pressure Feedback The EGR system consists o..
For a complete listing of the accessories that are available for your vehicle, please contact your authorized dealer or visit the online store web site: We will repair or replace any properly authorized dealer-installed Ford Original Accessory found to be defective in factory-supplied materials or workmanship during the warranty period, as well as any component damaged by the defective a..
Categories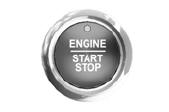 Switching the Ignition Off
When the ignition is on or in accessory mode, press the push button ignition switch once without your foot on the brake pedal.
Copyright © 2022 www.fordescape4.com