Ford Escape: Remote Start / Remote Start Precautions. Remote Start Limitations. Enabling Remote Start
Remote Start Precautions
WARNING: Do not start the engine in a closed garage or in other enclosed areas. Exhaust fumes are toxic. Always open the garage door before you start the engine. Failure to follow this instruction could result in personal injury or death.
Remote Start Limitations
Remote start does not work under the following conditions:
The alarm horn is sounding.
The hood is open.
The transmission is not in park (P).
The ignition is on.
The battery voltage is below the minimum operating voltage.
Note: Do not use remote start if your fuel level is low.
Note: You can use remote start with FordPass. See Connecting the Vehicle to a Wi-Fi Network.
Enabling Remote Start
Press Settings on the touchscreen.
Press Vehicle Settings.
Press Remote Start Setup.
Switch Remote Start on or off.
Note: To remote start with FordPass, make sure that the modem is enabled. See Connected Vehicle Requirements.
Categories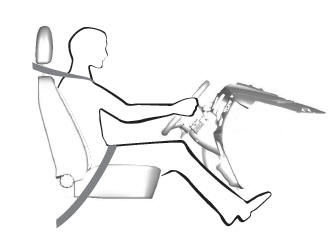 When you use them properly, the seat, head restraint, seatbelt and airbags will provide optimum protection in the event of a crash.