Ford Escape: High Voltage Battery, Mounting and Cables / Description and Operation - High Voltage Battery, Mounting and Cables - Plug-In Hybrid Electric Vehicle (PHEV) - Component Location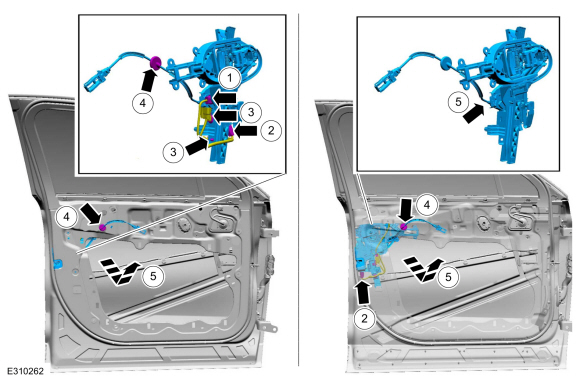 | Item | Description |
| --- | --- |
| 1 | High voltage battery |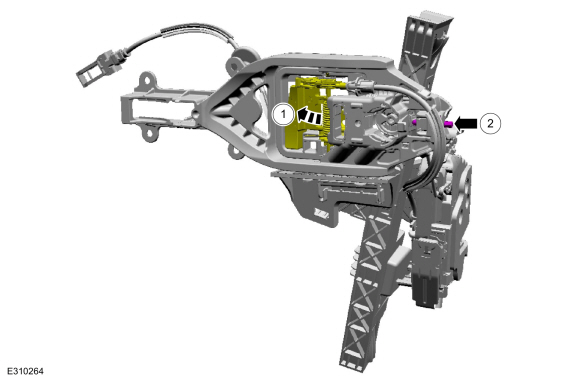 | Item | Description |
| --- | --- |
| 1 | High voltage battery cable |
| Item | Description |
| --- | --- |
| 1 | High voltage battery cover |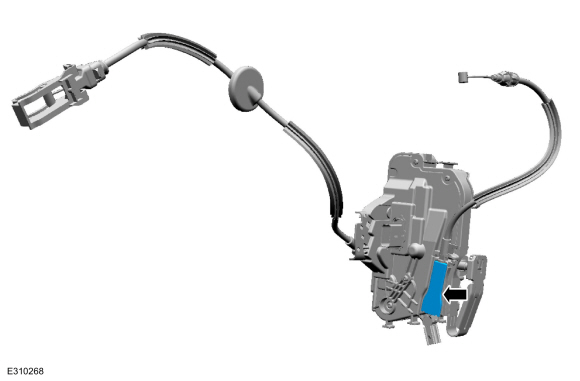 | Item | Description |
| --- | --- |
| 1 | High voltage battery junction box |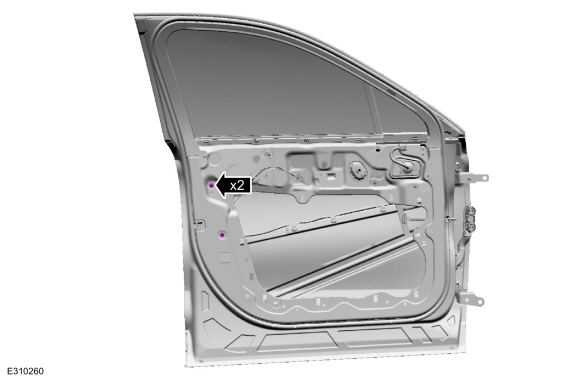 | Item | Description |
| --- | --- |
| 1 | DCDC and SOBDM fuse |
| 2 | High voltage high current fuse |
| 3 | Cabin coolant heater and ACCM fuse |
| 4 | High voltage battery junction box |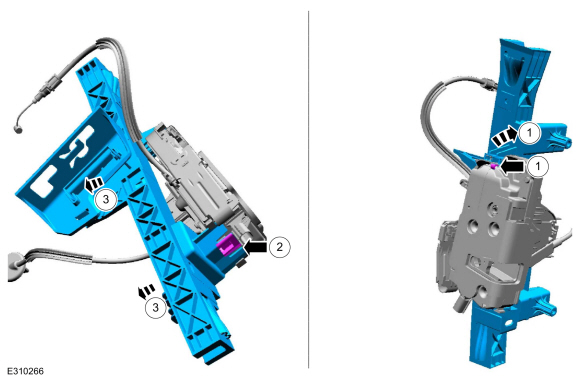 | Item | Description |
| --- | --- |
| 1 | High voltage battery wiring harness |
| 2 | High voltage battery coolant tube assembly |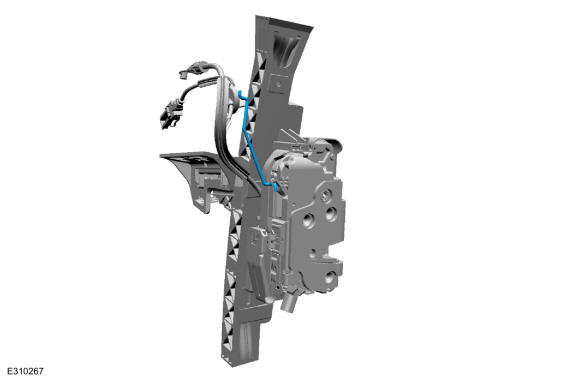 | Item | Description |
| --- | --- |
| 1 | Vent patch |
OVERVIEW WARNING: To prevent the risk of high-voltage shock, always follow precisely all warnings and service instructions, including instructions to depower the system...
Other information:
Special Tool(s) / General Equipment 310-250Disconnect Tool, Fuel LineTKIT-2012A-FLTKIT-2012A-ROW Disconnect NOTICE: When reusing liquid or vapor tube connectors, make sure to use compressed air to remove any foreign material from the connector retaining clip area before separating from the tube or damage to the tube or connector retaining clip can occur...
Overview Before beginning any service procedure in this manual, refer to health and safety warnings in section 100-00 General Information. Failure to follow this instruction may result in serious personal injury. WARNING: Before servicing any tire, ask the customer if anyone injected a tire sealant into the tire...
Categories
These are some of the symbols you may see on your vehicle.

Air conditioning system
Copyright © 2023 www.fordescape4.com