Ford Escape: Fuel System - General Information / General Procedures - Fuel System Pressure Release
Pressure release

WARNING: Fuel may remain pressurized in some fuel lines after the Fuel System Pressure Release procedure. Wear safety gloves and a face shield when disconnecting pressure lines to avoid skin and eye contact. Failure to follow this instruction may result in serious personal injury.
Refer to: Gasoline and Gasoline-Ethanol Fuel Systems Health and Safety Precautions (100-00 General Information, Description and Operation).

Remove the following items:
Start and run the engine at idle.

Wait until the engine stalls.

Crank the engine for approximately 5 seconds to release the fuel pressure.

Install the following items:
Special Tool(s) / General Equipment 310-D009 (D95L-7211-A) Fuel Pressure Test Kit Check WARNING: Before beginning any service procedure in this section, refer to Safety Warnings in section 100-00 General Information...
Special Tool(s) / General Equipment 310-250Disconnect Tool, Fuel LineTKIT-2012A-FLTKIT-2012A-ROW Disconnect NOTICE: When reusing liquid or vapor tube connectors, make sure to use compressed air to remove any foreign material from the connector retaining clip area before separating from the tube or damage to the tube or connector retaining clip can occur...
Other information:
System Operation System Diagram Item Description 1 GWM 2 Ambient Air Temperature (AAT) sensor 3 PCM 4 A/C pressure transducer 5 A/C clutch relay 6 A/C compressor clutch field coil 7 HVAC Control Module 8 Air distribution door actuator 9 Temperature door actuator 10 Air inlet door actuator 11..
Check NOTE: Refer to the appropriate Section 303-01 for the specification. NOTE: The crankshaft connecting rod journals must be within specifications to check the connecting rod bearing journal clearance. Remove the connecting rod bearing cap and connecting rod bearing. Position a piece of Plastigage across the bearing surface. NOTE: D..
Categories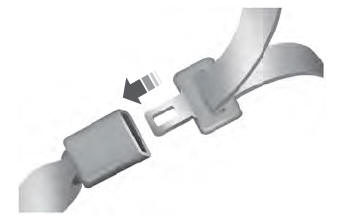 Insert the belt tongue into the proper buckle, the buckle closest to the direction the tongue is coming from, until it engages.
Copyright © 2023 www.fordescape4.com