Ford Escape: Climate Control System - General Information / General Procedures - Reset the Outside Air Temperature Sensor Learned Values
Configuration
NOTE: The ambient air temperature sensor is a critical component for correct Air Conditioning (A/C) and Heating, Ventilation, and Air Conditioning (HVAC) system operation. Make sure after the reset is carried out the temperature is displaying correctly in the vehicle.

NOTE: The outside air temperature sensor is also referred to as the ambient air temperature sensor in this manual.

Using the diagnostic FDRS scan tool, follow the on screen prompts to run and reset the outside air temperature sensor learned values.

Inspection NOTE: Procedure 1 — Ambient Temperature below 21 °C (70 °F). NOTE: Proper A/C system diagnosis on a vehicle's compressor is dependent on correct refrigerant system charge and tested in ambient temperatures above 21°C (70°F)...
Removal NOTICE: If installing a new A/C compressor due to an internal failure of the old unit, carry out the following procedures to remove contamination from the A/C system...
Other information:
NOTE: If an overnight drive is done, the fan air or road air blast can cause erroneous readings. NOTE: When diagnosing engine oil leaks, the source and location of the leak must be positively identified prior to repair. Prior to carrying out this procedure, clean the cylinder block, cylinder heads, valve covers, oil pan and flywheel/flexplate with a suitable solvent to remove al..
Intelligent Oil-Life Monitor™ Your vehicle has an Intelligent Oil-Life Monitor that determines when you should change the engine oil based on how you use your vehicle. By using several important factors in its calculations, the monitor helps reduce the cost of owning your vehicle and reduces environmental waste at the same time. This means you do not have to remember to change the oil on..
Categories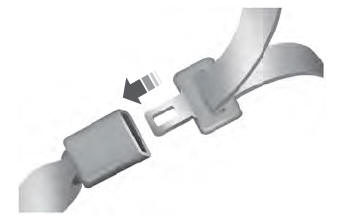 Insert the belt tongue into the proper buckle, the buckle closest to the direction the tongue is coming from, until it engages.
Copyright © 2023 www.fordescape4.com