Ford Escape: Lane Keeping System / Lane Keeping System Indicators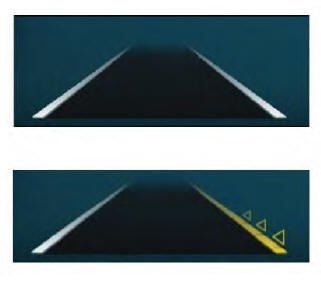 If you switch the lane keeping system on, a graphic with lane markings appears in the information display.
When you switch the system off, the lane marking graphics do not display.
Note: The overhead vehicle graphic may still display if adaptive cruise control is enabled.
While the lane keeping system is on, the color of the lane markings change to indicate the system status.

Aid Mode What Is Aid Mode Aid mode provides temporary steering assistance toward the center of the lane. How Does Aid Mode Work The lane keeping system aids you when an unintentional lane departure occurs...
Lane Keeping System – Information Messages Lane Keeping System – Frequently Asked Questions ..
Other information:
Clearing the Garage Door Opener Press and hold the outer two function buttons simultaneously for approximately 10 seconds until the indicator light above the buttons flashes rapidly. When the indicator light flashes, release the buttons. Note: You cannot erase individual buttons. Reprogramming the Garage Door Opener To program a device to a previously trained button, follow these s..
Setting a Destination You can use any of the following commands to set a destination or find a point of interest. ___ is a dynamic listing, meaning that for navigation voice commands it can be a POI category or a major brand name, where major brand name is a chain with more than 20 locations You can find an address, a point of interest (POI), or search for points of interest by category: ..
Categories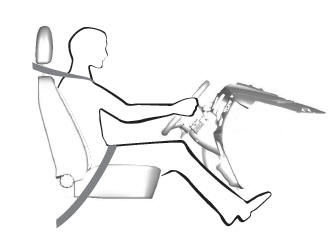 When you use them properly, the seat, head restraint, seatbelt and airbags will provide optimum protection in the event of a crash.