Ford Escape: Lane Keeping System / Lane Keeping System Indicators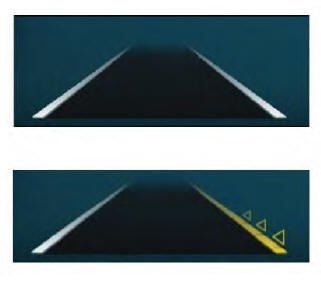 If you switch the lane keeping system on, a graphic with lane markings appears in the information display.
When you switch the system off, the lane marking graphics do not display.
Note: The overhead vehicle graphic may still display if adaptive cruise control is enabled.
While the lane keeping system is on, the color of the lane markings change to indicate the system status.

Aid Mode What Is Aid Mode Aid mode provides temporary steering assistance toward the center of the lane. How Does Aid Mode Work The lane keeping system aids you when an unintentional lane departure occurs...
Lane Keeping System – Information Messages Lane Keeping System – Frequently Asked Questions ..
Other information:
Pairing a Phone You can use voice commands to connect your Bluetooth enabled phone to the system. To pair your phone, press the voice button and when prompted, say: Making Calls ___ is a dynamic listing, meaning that for phone voice commands it can be the name of the contact you wish to call or the digits you want to dial. Press the voice button and say a command similar to the following: P..
Adjustment All vehicles With the vehicle in NEUTRAL, position it on a hoist. Refer to: Jacking and Lifting - Overview (100-02 Jacking and Lifting, Description and Operation). Remove the fasteners and the undershield. 1.5L & 2.0L Remove the nuts and the bracket. Loosen, but do not remove the roll restr..
Categories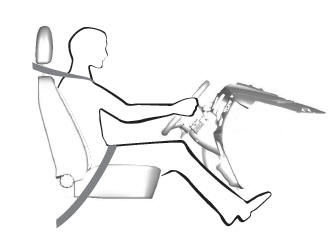 When you use them properly, the seat, head restraint, seatbelt and airbags will provide optimum protection in the event of a crash.