Ford Escape: Lane Keeping System / Lane Keeping System Indicators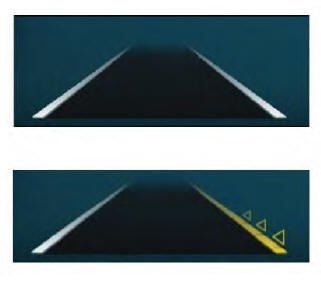 If you switch the lane keeping system on, a graphic with lane markings appears in the information display.
When you switch the system off, the lane marking graphics do not display.
Note: The overhead vehicle graphic may still display if adaptive cruise control is enabled.
While the lane keeping system is on, the color of the lane markings change to indicate the system status.

Aid Mode What Is Aid Mode Aid mode provides temporary steering assistance toward the center of the lane. How Does Aid Mode Work The lane keeping system aids you when an unintentional lane departure occurs...
Lane Keeping System – Information Messages Lane Keeping System – Frequently Asked Questions ..
Other information:
The system allows you interact with select mobile apps while keeping your eyes on the road. Voice commands, your steering wheel buttons, or a quick tap on your touchscreen give you advanced control of compatible mobile apps. You can also stream your favorite music or podcasts, share your time of arrival with friends, and keep connected safely. When you start an app through the system for ..
Press the button to enter the settings menu. Once you select a tile, press the button next to a menu item to view an explanation of the feature or setting. Sound Select this tile to adjust the sound settings. Clock Select this tile to adjust the clock settings. Bluetooth Select this tile to switch Bluetooth on and off and adjust the settings. Phone Select this tile to connect, disconnect, ..
Categories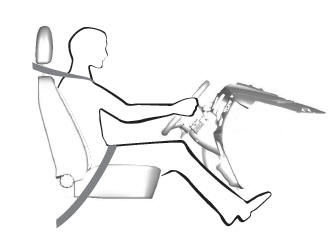 When you use them properly, the seat, head restraint, seatbelt and airbags will provide optimum protection in the event of a crash.