Ford Escape: Lane Keeping System / Lane Keeping System – Troubleshooting
Lane Keeping System – Information Messages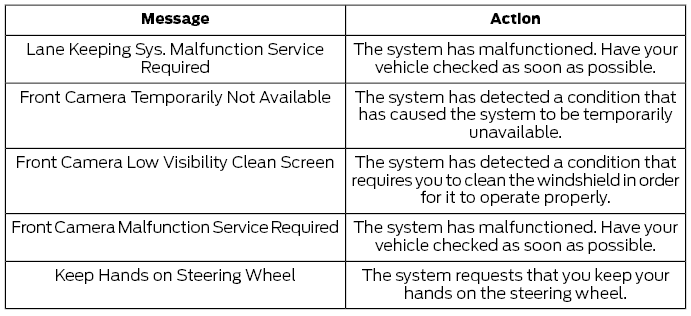 Lane Keeping System – Frequently Asked Questions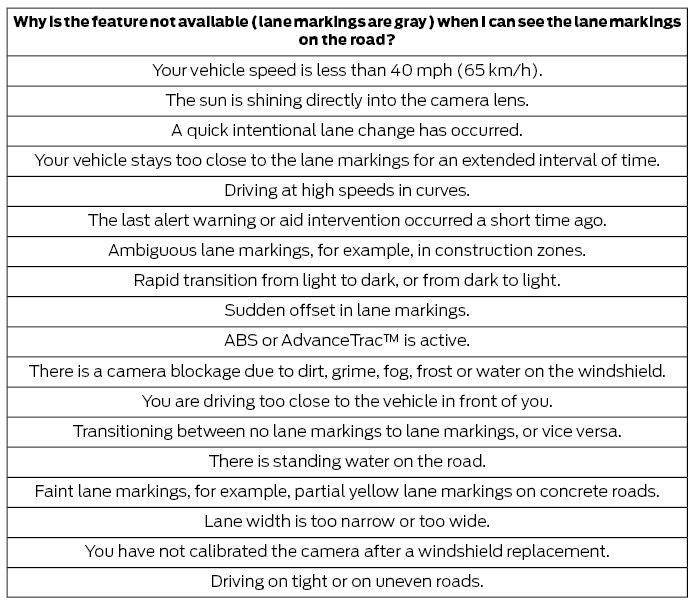 If you switch the lane keeping system on, a graphic with lane markings appears in the information display. When you switch the system off, the lane marking graphics do not display...
What Is Blind Spot Information System Blind spot information system detects vehicles that may have entered the blind spot zone...
Other information:
Lower Engine Block (View 1) Item Part Number Description 1 60156015 Cylinder block 2 6K3186K318 Crankshaft rear oil seal and retainer 3 6K3906K390 Flywheel 4 75507550 Damper 5 66766676 Oil pan 6 67146714 Oil filter 7 68846884 Oil filter adapter 8 6B8566B856 Oil filter cooler 9 6A6366A636 ..
Special Tool(s) / General Equipment 204-029Drawbar 205-153 (T80T-4000-W) Handle 307-541Installer, Transfer Gear BearingTKIT-2005D1-F 307-591Shim Gauge, Differential/Transfer Gear BearingTKIT-2006UF-FLMTKIT-2006UF-ROW 307-672Installer, Input Guide and SealTKIT-2010D-FLMTKIT-2010D-ROW 307-680Table, Assembly (DPS6)TKIT-2010D-FLMTKIT-2010D-ROW 307-741..
Categories
Locating the Under Hood Fuse Box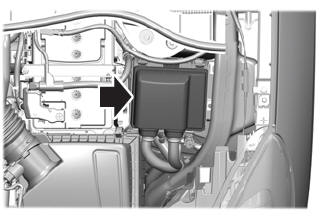 Accessing the Under Hood Fuse Box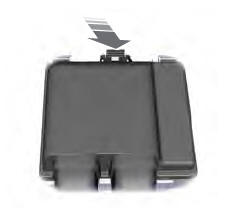 Pull the latch toward you and remove the top cover.
Copyright © 2022 www.fordescape4.com