Ford Escape: Garage Door Opener / Clearing the Garage Door Opener. Reprogramming the Garage Door Opener. Garage Door Opener Radio Frequencies
Clearing the Garage Door Opener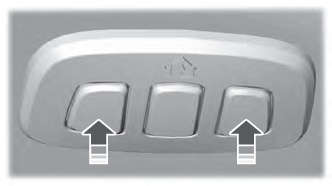 Press and hold the outer two function buttons simultaneously for approximately 10 seconds until the indicator light above the buttons flashes rapidly.
When the indicator light flashes, release the buttons.
Note: You cannot erase individual buttons.
Reprogramming the Garage Door Opener
To program a device to a previously trained button, follow these steps:
Press and hold the desired button. Do NOT release the button.
The indicator light begins to flash after 20 seconds. Without releasing the button, follow programming steps.
Categories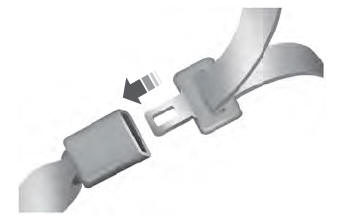 Insert the belt tongue into the proper buckle, the buckle closest to the direction the tongue is coming from, until it engages.
Copyright © 2023 www.fordescape4.com