Ford Escape: Fuel Charging and Controls - Turbocharger - 2.0L EcoBoost (177kW/240PS) – MI4 / Removal and Installation - Turbocharger Coolant Return Tube
Removal and Installation
NOTICE: The turbocharger compressor vanes can be damaged by even the smallest particles. When removing any turbocharger or engine air intake system component, ensure that no debris enters the system. Failure to do so may result in damage to the turbocharger.
NOTICE: Special attention needs to be given to the sealing ports for the oil supply, the oil return, and the coolant tubes, on turbocharged engines. The sealing ports must be totally clean and free from O-ring residue, have no damage to the sealing surface and the tubes to ensure that there are no leaks or repeat repairs.
The turbocharger coolant return tube is removed in the turbocharger procedure.
Refer to: Turbocharger (303-04E Fuel Charging and Controls - Turbocharger - 2.0L EcoBoost (177kW/240PS) – MI4, Removal and Installation).

Categories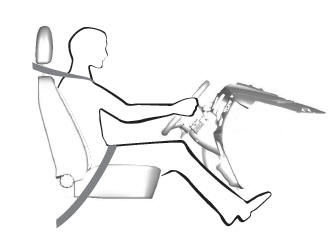 When you use them properly, the seat, head restraint, seatbelt and airbags will provide optimum protection in the event of a crash.
Copyright © 2023 www.fordescape4.com