Ford Escape: Supplemental Climate Control / Removal and Installation - Front Evaporator Shutoff Valve
Removal
NOTICE: During the removal of components, cap, tape or otherwise appropriately protect all openings to prevent the ingress of dirt or other contamination. Remove protective materials prior to installation.
NOTE: Removal steps in this procedure may contain installation details.
Remove the themostatic expansion valve manifold and tube assembly.
Refer to: Thermostatic Expansion Valve Manifold and Tube Assembly - 2.5L Duratec – Hybrid (121kW/164PS) (BG) (412-00 Climate Control System - General Information, Removal and Installation).

Loosen the flair nuts and remove the front evaporator shutoff valve.

Installation
To install, reverse the removal procedure.

NOTICE: Only use the specified material to lubricate the seals.

Install and lubricate new O-ring seals. Refer to the appropriate Specifications in Group 412.

Lubricate the refrigerant system with the correct amount of clean POE oil. Refer to the appropriate Refrigerant Oil Adding procedure in Group 412.

Categories
Locating the Vehicle Identification Number
The vehicle identification number is on the left-hand side of the instrument panel.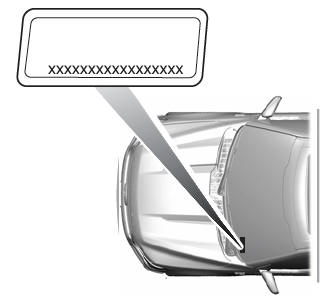 Copyright © 2023 www.fordescape4.com