Ford Escape: SYNC™ 3 (If Equipped) / Using Voice Recognition
The SYNC 3 system allows you to use voice commands, to control features like audio and climate controls. By using voice commands, you can keep your hands on the wheel and your eyes on the road.
You can access each feature controlled by SYNC 3 through a variety of commands.

To activate the SYNC 3 voice commands push the voice button on the steering wheel and wait for the prompt.
___ is a dynamic listing, meaning that it can be the name of anything, such as artist, the name of contact or number. The context and the description of the command tell you what to say for this dynamic option.
There are some commands that work for every feature, these commands are: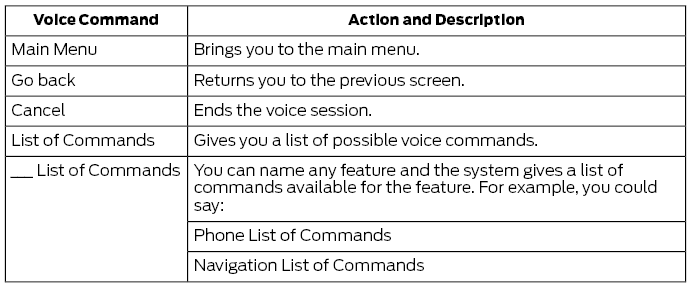 Included here are some of the most popular commands for each SYNC 3 feature.
Categories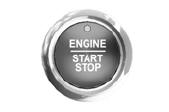 Switching the Ignition Off
When the ignition is on or in accessory mode, press the push button ignition switch once without your foot on the brake pedal.