Ford Escape: Automatic Transmission - Automatic Transmission – HF45 / Disassembly and Assembly of Subassemblies - Transmission Fluid Pump and Filter Assembly
Materials
Name
Specification
Motorcraft® MERCON® ULV Automatic Transmission Fluid
XT-12-QULV
WSS-M2C949-A,
MERCON® ULV

DISASSEMBLY
Remove the bolts and the pump assembly.

Remove the bolt and the filter assembly.

Remove and discard the seal.

ASSEMBLY
Lubricate the seal with transmission fluid and install the seal.
Material: Motorcraft® MERCON® ULV Automatic Transmission Fluid / XT-12-QULV (WSS-M2C949-A, ) (MERCON® ULV)
Install the filter assembly and the bolt.
Torque: 97 lb.in (11 Nm)
Install the pump assembly and the bolts.
Torque: 97 lb.in (11 Nm)
Categories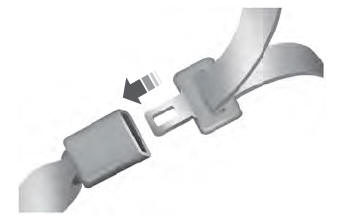 Insert the belt tongue into the proper buckle, the buckle closest to the direction the tongue is coming from, until it engages.
Copyright © 2023 www.fordescape4.com