Ford Escape: Engine / Starting System - 1.5L EcoBoost (132kW/180PS) – I3 (Y1)
Removal NOTICE: Under no circumstances should the accessory drive belt, tensioner or pulleys be lubricated as potential damage to the belt material and tensioner damping mechanism will occur...
General Specifications Item Specification Normal engine cranking speed (Average) 200-300 Revolutions Per Minute (RPM) Starting circuit maximum voltage drop (Engine at normal operating temperature) (Average) 0...
Other information:
Inspection NOTE: Do not use a caustic cleaning solution or a wire brush to clean the pistons or damage can occur. Clean and inspect the (1) ring lands, (2) pin bosses, (3) skirts and the (4) tops of the pistons. If wear marks, scores or glazing is found on the piston skirt, check for a bent or twisted connecting rod...
Lubricants, Fluids, Sealants and Adhesives Material: Motorcraft® Yellow Concentrated Antifreeze/Coolant / VC-13-G (WSS-M97B57-A1) Material: Motorcraft® Yellow Prediluted Antifreeze/Coolant / VC-13DL-G (WSS-M97B57-A2) Material: Motorcraft® Premium Cooling System Flush / VC-1 (ESR-M14P7-A) &nbsp..
Categories
Locating the Under Hood Fuse Box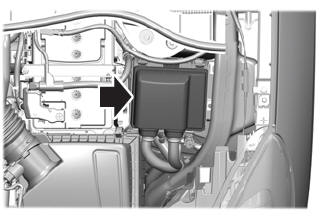 Accessing the Under Hood Fuse Box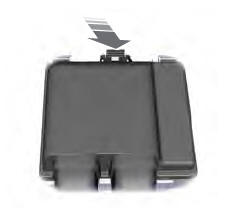 Pull the latch toward you and remove the top cover.
Copyright © 2023 www.fordescape4.com